EOQ 2020 - Austragungsort & Richter
Datum: 18. und 19. April 2020
Veranstalter: Kynologischer Verein Frauenfeld
Ort: Pferdezentrum Frauenfeld - Waffenplatzstrasse in 8500 Frauenfeld
Richter: Jari Suomalainen, Sascha Grunder und Regula Tschanz
Jari Suomalainen (FIN) - Richter EO 2020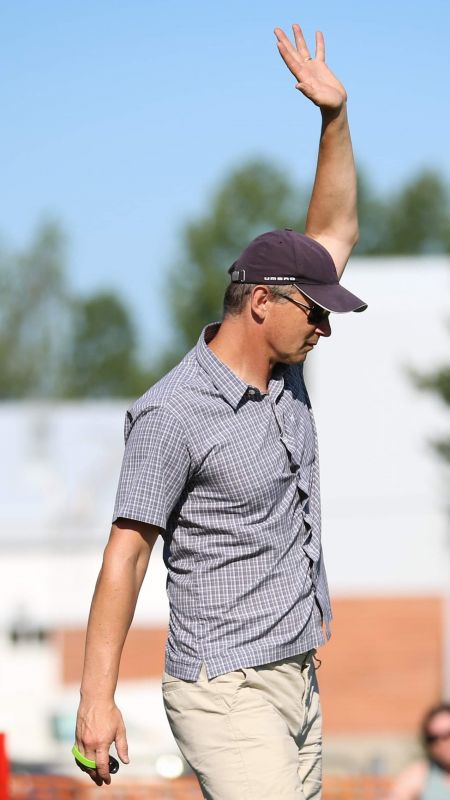 I´m 47-year-old agilityjudge from Finland. I became international FCI- judge in 2013. Recently, I have judged national championships and AWC/EO-tryouts in Sweden, AWC/EO-tryouts in Hungary (and of course in Finland) and a couple years ago I judged in Norwegian Open. This year I was nominated to judge in European Open 2020.
Some of you may remember me when I competed with Frodo. In our long career we won both individual and team in AWC, EO, Nordic championships (individual two times in a row) and Finnish championships (individual four times in a row). Nowadays I don´t compete at this high level, because my hip and leg was operated five years ago, and after that I can´t run agility as fast as I want to run. But that leaves me more time for judging.
When I was a competitor I loved full speed and accuracy. When I plan my courses I aim to these elements. Also I want that my courses are safe even for the fastest dog. I want offer fair and fluent line for the dog, and if the handler makes a good course-plan she/he can get also a good and smooth line. My courses seem to be quite easy on the paper, but because of the speed they usually are not so easy.
It is a great honor to be invited to judge your EO-tryouts in Switzerland. I´m looking forward to see lots of fantastic runs and great emotions during the competition.
Sascha Grunder (SUI) - Richter EO 2020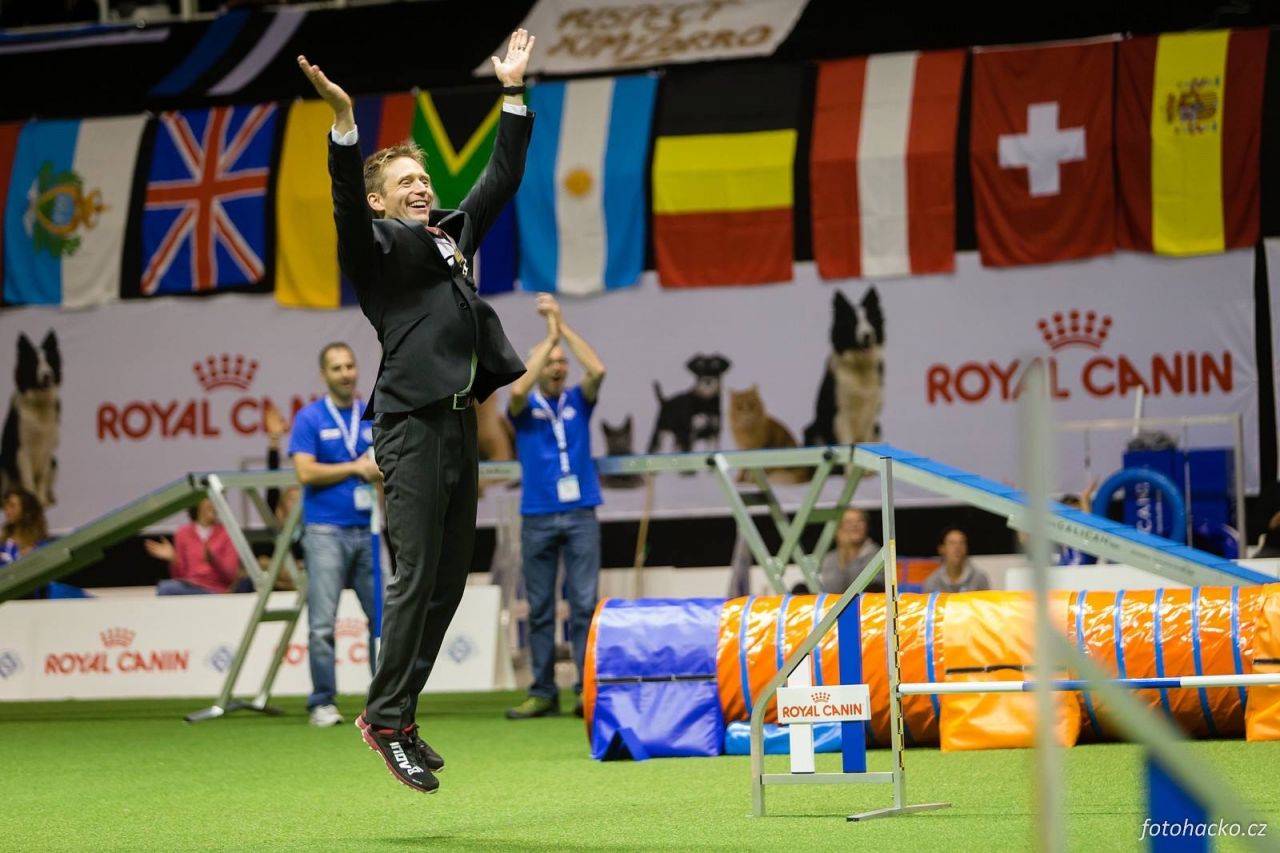 Als erstes möchte ich allen Sportler und ihren Hunden viel Glück und Spass an der Qualifikation für die EO 2020 wünschen. Ich freue mich auf ein sportliches und interessantes Wochenende im kommenden April.
Mein Ziel als Richter ist es, die Parcours so zu gestalten, dass sowohl die Sportler als auch ihre Hunde herausgefordert werden. In meinen Parcours sollen die Hunde ihre Präzision und ihre Sportlichkeit bei hohem Tempo zeigen können. Die Parcours sollten aus Sequenzen aufgebaut sein, die auf verschiedene Arten und mit verschiedenen Techniken gemeistert werden können, so dass der Hund den ganzen Parcours geschmeidig, geschickt und mit hoher Geschwindigkeit durchlaufen kann.
Während meiner Richterlaufbahn hatte ich die Möglichkeit in über 30 verschiedenen Ländern zu richten. Highlights waren die FCI Agility Weltmeisterschaften, die FCI Junior European Open, die FMBB, die Americas & Carribbean Championships und elf Staatsmeisterschaften. Die Moravia und Norwegian Open durfte ich jeweils dreimal richten; den ISAC, den Fionia Cup, Agilityuken und Gåsahoppet deren zweimal. Auch an der B.A.C.K., German Classics, Guld Agility, Gotor Cup und an viele anderen Wettkämpfe rund um die Welt kam ich zum Einsatz.
Gerne betreibe ich den Sport auch selber. Seit 2011 war ich sechsmal Mitglied des Schweizer EO Teams. 2016 durfte ich die Schweiz an der FCI Weltmeisterschaft vertreten. Mit Orio wurde ich 2015 Border Collie Schweizermeister. Nun hat ein neues Kapitel im Agility mit meinem schwarzen Teufel Shuriken begonnen. Lauter als jemals zuvor!
Regula Tschanz (SUI)
(...)